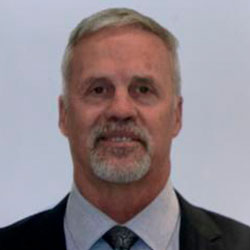 Keith TOLHURST - Owner/Consultant
Keith retired from the FBI after serving 24 years as a special agent. He was the lead investigator in the largest successful FBI extortion investigation in Arizona and the largest fugitive manhunt in Arizona (as featured on Discovery ID television program; FBI: Criminal Pursuit). Keith was a lead investigator for one of the largest domestic terrorism undercover operations in the FBI involving threats against a nuclear facility. He has successfully investigated kidnappings, interstate shipment theft, civil rights, hate crimes, gangs, domestic terrorism, murder, sex crimes, bank robberies, and fugitives. Keith participated in over 1000 arrests in his career. He supervised one of the largest tactical teams in the FBI. As the FBI senior SWAT team leader and SWAT coordinator for Arizona, he was involved in every aspect of crisis management to include: command post procedures, critical infrastructure threats, dignitary protection, special events, security assessments, and hostage situations.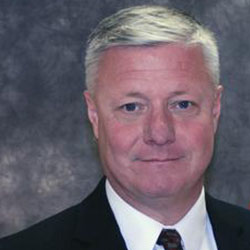 KENNETH WILLIAMS - Consultant
Ken Williams retired from the FBI as a special agent after 30 years of service. Ken's primary responsibilities were investigating foreign and domestic terrorism matters. Ken participated in many high-profile terrorism investigations over his tenure with the FBI, including the bombing investigation of the A.P. Murrah federal building located in Oklahoma City, Oklahoma. Ken was responsible for successfully securing statements from a critical suspect associated with Timothy McVeigh. These statements resulted in the suspect's arrest and subsequent cooperation and testimony in McVeigh's trial, which ultimately led to his conviction for the bombing. Ken has extensive experience investigating sensitive international terrorism matters and has traveled for the Bureau to the Middle East, Europe, and Africa.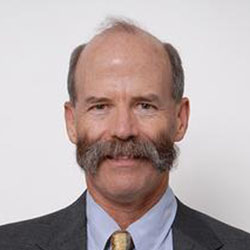 Lance retired from the FBI with 25 years of service. Lance led international efforts to combat terrorism. Lance coordinated international and U.S. Government agencies to recover two Americans kidnapped in Afghanistan during his tenure in Kabul. Lance was recognized for meritorious service to the U.S., supporting combat operations in Iraq as an Interrogator. His efforts aided in the dismantlement of terrorist networks supporting the Iraqi insurgency. Lance's investigative efforts contributed to the disruption of international and domestic terrorist plots, shipments of weapons of mass destruction, conventional weapons, narcotics, terrorist training materials, and communications. Lance also led organized crime investigations in the state of Arizona. Lance received numerous awards, including three service awards for duty in combat zones, the Office of the Chairman Joint Chiefs of Staff Joint Civilian Service Commendation Award, and two FBI Medals of Excellence related to Counter Terrorism Investigations in Arizona.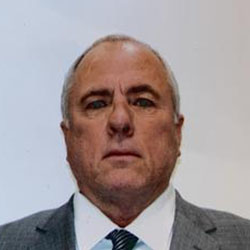 Dan Snodgrass - Consultant
Dan retired after 40-years of law enforcement experience. Dan was a highly decorated Phoenix police detective and spent 25+ years assigned to the FBI's Violent Crimes Task Force. He has arrested over 4,500 violent felons, and fugitives wanted for crimes to include: murder, sexual assault, child molestation, sex trafficking, aggravated assault with weapons, armed robbery, and bank robbery. Dan has trained and mentored numerous FBI agents and police detectives, passing on his specialized knowledge and experience in apprehending the most violent of criminal offenders. Dan has received numerous law enforcement commendations and life-saving awards. Dan was awarded the FBI's Medal of Bravery after tracking down, locating, and surviving a shoot-out with one of America's most wanted fugitives. He was also recognized as Phoenix Police Department's Officer of the Year on two separate occasions.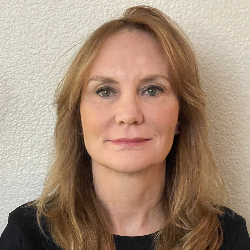 Dina McCarthy retired from the FBI after 20 years of service. As an FBI Special Agent, Dina primarily worked Counterterrorism and White Collar crime investigations. Dina had numerous successful convictions while working fraud, money laundering, export violations, and terrorism investigations. Several of these complex investigations involved defendants that were located overseas. Some of Dina's special talents include interviewing, detailed analysis, and the ability to identify investigative networks. Additionally, Dina was very successful in identifying, recruiting, developing, and operating intelligence networks.
Dina has a strong leadership background, and excellent communication, organizational, and team building skills, which have aided in working successful investigations. Dina has briefed high ranking members of the FBI, DoD, and members of the United States Intelligence Community. Dina has received the FBI's Director's Award, Attorney General's Award for a Litigation Team, and Medal of Excellence. She was also recognized by the FBI Agents Association for her investigations. Prior to the FBI, Dina was a Captain in the US Army, on active duty in Germany, Hawaii, and Texas assigned to the Military Intelligence Corp. Dina attained the rank of Lt Colonel with the US Army Reserves before retiring. Dina is a licensed Private Investigator with Tolhurst International.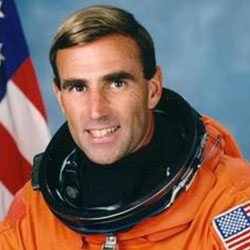 WILLIAM GREGORY - Aviation Consultant
For nearly a half-century, Bill has been involved in aviation has been an FAA-certified commercial and instructor pilot for over forty years while possessing an Air Transport Pilot rating for more than twenty decades. During his Air Force career, he served as a fighter pilot, instructor pilot, test pilot, and space shuttle pilot while assigned as a NASA astronaut. After retiring from the Air Force, he has continued to work in the aerospace industry with firms in the Phoenix area involved with designing spacecraft hardware/software, systems engineering support, and the manufacture of aircraft/space vehicle hardware. Additionally, he has spent five years teaching pilots recovery techniques from upset/out-of-control situations and has flown corporate aircraft in executive transport and medical evacuation roles.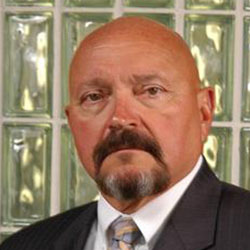 DAMIAN "Skip" STITES - Training Consultant
Skip Stites retired from the FBI after 23 years of service. He served as the senior supervisory special agent and program manager for the FBI's Law Enforcement Training for Safety and Survival Program (LETSS) at the FBI's Training Academy in Quantico, Virginia. During his 23-year career with the FBI, Stites has instructed over 20,000 domestic and international police officers and agents worldwide in firearms, street survival tactics, sniper tactics, SWAT, and defense tactics. Stites is an FBI master police instructor. He trained the Iraqi and Afghanistan security forces, including serving as the FBI's lead instructor for organized crime/officer survival for the Iraqi National Police. Stites has conducted investigations in narcotics, organized crime, and domestic terrorism and conducted investigations in Turkey to support the war on terrorism. Stites has experience with personal security details and has instructed Human Intelligence (HUMINT) courses for more than ten years. He served on 2 FBI swat teams. Stites is a recipient of the FBI Medal of Merit for his actions in saving a child's life. Stites was a police officer with the Durango, Colorado Police Department. Skip is the president and founder of Safety and Survival FPS, LLC. Skip is currently located in Atlanta, Georgia.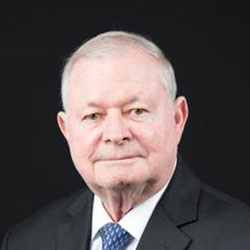 Ray retired as an Operations Officer in the Defense Intelligence Agency's Clandestine Service after 25 years with the U. S. Marine Corps conducting counterintelligence and covert operations. As a Special Agent with the Naval Criminal Investigative Service (NCIS), he worked offensive counterintelligence operations. He was later detailed to the U.S. Department of State responsible for all criminal and counterintelligence investigations Department of the Navy personnel assigned to the State Department. Since his retirement, Ray performs security and investigative support to multinational firms worldwide and serves as a leader, manager, mentor, and trainer to multiple U.S. Community HUMINT agencies and organizations. He has in-depth knowledge of foreign environments spending over 15 years abroad, primarily in Southeast Asia. Subject matter expertise includes HUMINT methodologies, surveillance detection and counter-surveillance, physical security, high risk/vulnerability analysis, debriefing/collection of information, field analysis, and requisite formal reporting. Ray's focus now is to enhance collaboration across the spectrum of Intelligence Agencies and Law Enforcement Organizations.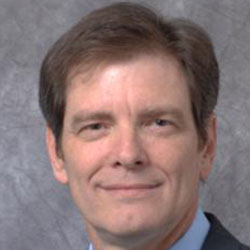 MICHAEL CONRAD – Consultant
Michael Conrad retired from the FBI after serving 27 years as a special agent. He was a team leader for the FBI's Child Abduction Rapid Deployment (CARD) Team. This national asset deployed within 24 hours to missing and abducted children cases throughout the country. He was a founding member of the Arizona Child Abduction Response Team (AZ-CART), a joint investigative team that responded to all missing child cases throughout Arizona. He is a national expert on missing and abducted child response. He has taught in law enforcement academies and conferences throughout the United States and internationally, having provided over 450 hours of state POST-certified instruction. Conrad created MACE, a software system to coordinate and organize incoming information in missing child responses adopted by CARD and local law enforcement agencies nationwide. He was an adjunct faculty member of the FBI Academy.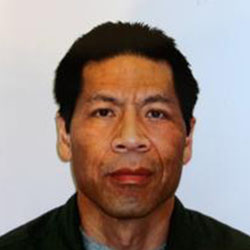 EUGENE KAILI - Consultant
Eugene retired from the FBI after serving 24 years as a special agent. He has worked investigations while assigned to violent crime, white-collar crime, and surveillance squads within the FBI. He also served as a technically trained agent specializing in computer, phone, and physical surveillance. He is experienced in installing day/night cameras used to gather evidence as an investigative tool for criminal cases. He has worked across the country in several FBI offices and has spent time overseas in Afghanistan, Iraq, Ecuador, and Brazil. Eugene has worked with the military services conducting technical installations of cameras, trackers, listening devices, and all other equipment related to surveillance of people, places, and things. Eugene is experienced in assessing physical security and determining the best uses of surveillance equipment and camera placement.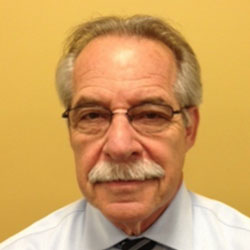 Jerry Peters - Training Consultant
Jerry retired from the FBI after serving 31 years as a special agent. Jerry has extensive expertise insensitive and tactical operations. He was responsible for extended, complex surveillance coverage incorporating surveillance teams and aviation assets from several FBI divisions and outside agencies operating in urban and rural environments. He developed and presented specialized courses involving physical surveillance, surveillance detection, and covert tactical operations to US Special Military Units. Jerry also developed training in surveillance detection and counter-surveillance routes, including vehicular, foot, and multi-mode travel for US agencies.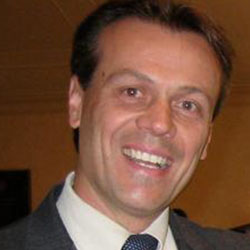 Stan retired from the FBI after serving 23 years as a Special Agent, and he was a field agent and a supervisor and Unit chief at FBI headquarters and the FBI academy. He taught investigative statement analysis, interviewing and interrogation, and law enforcement ethics at the FBI academy and is certified as a subject matter expert. When Stan was the FBI's Law Enforcement Communication Resources Unit (LECRU) unit chief, his unit joined forces with the FBI's behavioral sciences unit and founded the FBI's Joint Communication Exploitation Research Team (JCERT). The JCERT analyzed statements submitted by law enforcement agencies worldwide. Stan was later given section chief responsibilities over the FBI's law enforcement programs section and was responsible for managing all of the FBI's national and international training programs. Stan was awarded the prestigious FBI Director's Award. As a University of Virginia faculty member, he taught both graduate and undergraduate courses to law-enforcement managers and investigators throughout the world. Stan is the president of Precision Intelligence Consulting, LLC, which provides investigative statement analysis services and instruction to clients worldwide. Stan is currently located in Washington, D.C.